The big day, time for the tank move!
Posted 12/06/2009 at 10:40 PM by
Konadog
---
The big day, time for the tank move!
Now that the stand is in the house, it's time to find a few crazy reefers that are willing to help lift a large glass box up a few steps, into the house, and put it on a 40" stand.
Luckily in socal there are plenty to chose from

I made things very easy on everyone, I rolled the tank up to the sliding glass door (5' opening) and had the stand just inside the door. I also had a few extra people just in case someone didn't show. Lucky for me, everyone did show up. Thanks guys!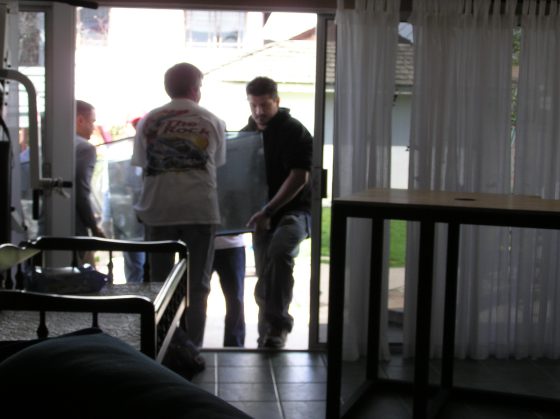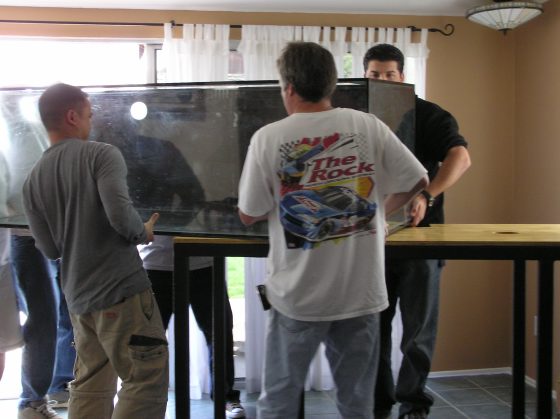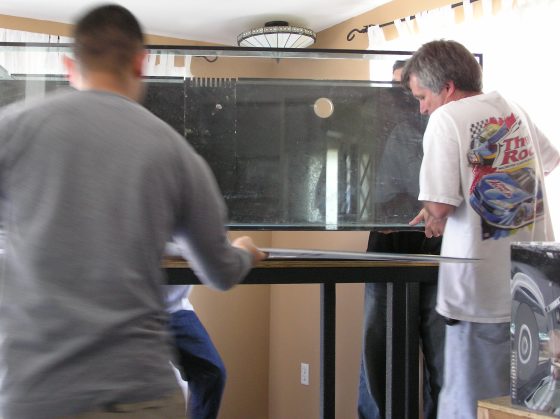 OK, now that it's in, now what?
PLUMBING........... that 8 letter word we plan for, obsess over, and still are never happy with.
One thing I did deiced on was that everything was going to be done in sweeps or Spa Flex to minimize flow loss due to sharp turns. This will also help with noise.
With that philosophy in mind, my first few drawings had way too many 90° and turns in general. It looked really cool, but just to many turns. So I started playing, then obsessing, then it was a game to see just how many turns I could eliminate.
Plumbing is one of those things that doesn't sound expensive, $1.50 for a fitting is deceiving when you need 60 of them!
Here is my first box of many from
McMaster Carr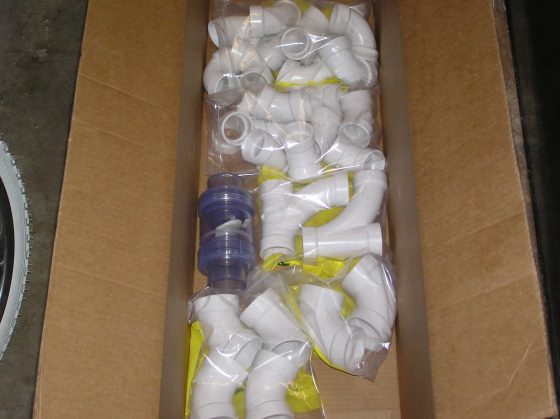 Finished Closed loop plumbing: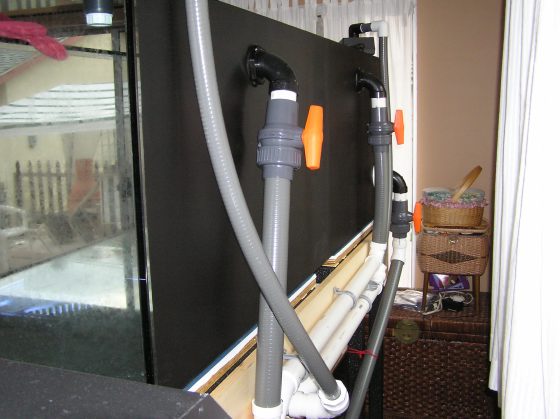 Decided to go with
Sea Swirls
for the return plumbing: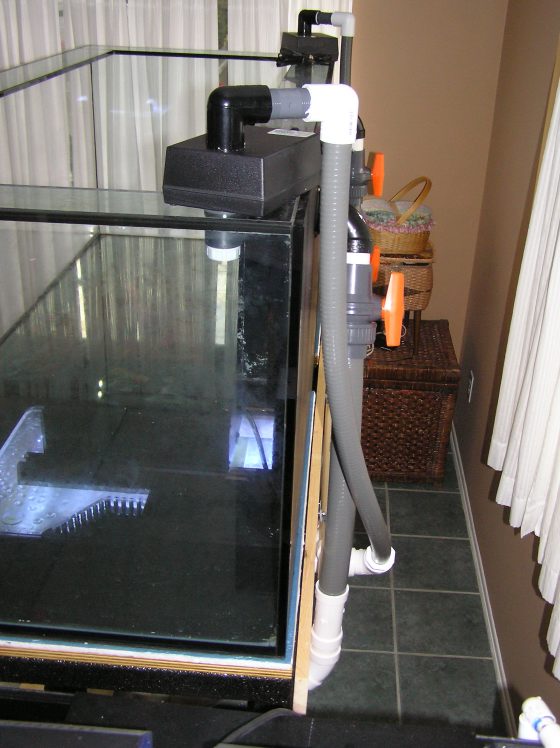 Well, after all the plumbing is done, there is only one thing left to do........... Leak test!
Only one leak, where I forgot to tighten a fitting on the pump. Other than that, all glue joints are solid. OK, now that it will hold water, it was drained, cleaned, and refilled with RO/DI water. That took almost three l o n g days to fill.
Views
20689
Comments
1

Comments