Team RC member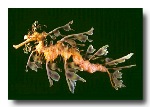 Join Date: Aug 2005
Location: Outlander
Posts: 40,953
Hyposalinity
---
Copper, while a good cure for ich and velvet, is not tolerated by certain species of fish: angels, puffers, and lions seem to have difficulty. Also, use of copper long term is not good for fish.

Hyposalinity is one alternative treatment but it has one significant drawback: difficulty in application.

First, this is a treatment for only one type of parasite: ich, otherwise known as Cryptocaryon irritans. It is NOT for a bacterial infection and will NOT treat brook, flukes or velvet. For ich, I prefer tank transfer because it is much easier to execute and only takes 12 days.

Second, you should NOT combine this treatment with copper.

Third, do this in a completely bare tank, no substrate, no rock, and with filter material changed daily, and a potent pump with an airstone or powerhead is advised. Get something that produces a lot of bubbles and that moves water strongly. Why? This is a relatively small tank and it will get tricky because your fish can be in hypo and be fine---but the minute you bring the water back to standard salinity, the dissolved oxygen in the water will diminish because a rise in salinity diminishes available oxygen. For a similar reason, do NOT raise temperature in a treatment tank. Lower temperature means more dissolved oxygen.

Why a bare tank? During the life cycle of ich, it is normal for the ich to drop off the fish and attach to sand, rock, or filter media. Get rid of media daily. Because the visible ich has left your fish is no guarantee it's gone. [hint: I go to the hobby store and get a big bag of polyester pillow stuffing; wrap a tuft of that cheap stuff around a teaspoon of carbon---yes! you can use carbon while using hypo, another virtue---and use that for your filter. You can rig a very potent little filter with an old CD holder: put the pump in the bottom, put pillowstuffing atop, and let 'er rip.

LET ME ADD, however, that IF you are dealing with angels, and some other very sand- or rock-dependent fishes, you may find it advisable to use the OTHER attribute of hypo, which is that it will not totally kill a sand bed or live rock, nor depress a fish's appetite. If you have a cycled quarantine tank, with all of the above, despite the propensity of ich to dive for a sand bed, you may find it easier on the fish to use hypo. If so, expect some sand bed and rock die off [so be very careful about feeding], and expect to lose all your little inverts, relying on the hypo procedure to kill off the ich and render the cycled qt safe for use for other fishes. Having a hob skimmer as well as an auto topoff on this system would be very critical because you do not want to have specific gravity increase through evaporation. I would advise waiting 8-12 weeks at regular salinity with the quarantine tank fishless, but recovering its microlife [a little wad of fresh cheato is good for this] and letting ich absolutely, definitively die out, before another quarantine.

The procedure.

Catch your fish, put him [them] in the hospital tank at regular salinity, and, over 48 hours, slowly lower the salinity in the hospital tank to 1.009 SG using a calibrated refractometer. Draw a fill line' on your glass, and keep it exactly at the level. No rise or fall since changing the SG restarts the quarantine clock and favors the parasite surviving. You should see happier fish soon, return of appetite, etc.

Observe your fish daily, and when you have seen the last visible ich cyst gone from the fish [remember to change that filter medium daily!] and it's breathing well [no ich in the gills] then you start a 4-week countdown. That's one full month of continued hypo counting FROM THE LAST OBSERVED CYST.

Keep changing that filter medium daily.

At the end of the 4 weeks, over 48 hours, or by topoff with salt water, bring the salinity up to standard-normal. AND WATCH THE OXYGENATION. The fish may have depleted the oxygen during the hypo period, when the water holds more oxygen. As you add salt, the ability of the water to carry oxygen drops proportionately, so energetic oxygenation of the water is very, very important now. Watch the fish for another 7 days to be sure you got it all---and if he remains ich-free, he can go back in.

Most reports of failure of hypo I suspect result in less than exacting application of this treatment. It is precise, it requires a lot of filter changing, and it requires you to keep that water exactly at that fill line: you're on a knife's edge between what the fish can tolerate nicely, and what will kill the ich parasite. You need to stay right on that line.

But because it lets you use carbon, and doesn't depress appetite it may be one of the better and gentlest course for a fish that is already weak or not eating well, and it may be better especially for some species that are intolerant of copper.